Professional Diamond Restoration
Marble • Granite • Travertine • Terrazzo 
Concrete Polishing and Dye Systems
welcome!
to Wilson Stoneworks
Our services
count on our expertise for consistent quality in all aspects
Our precision diamond restoration services will transform your terrazzo to like-new condition. We do not use or recommend topical treatments…
Our portfolio
Learn more about our work and what we can do for you
recent posts
Enhancing the appearance of your home or business with natural stone countertops, floors, walls,…
caring for it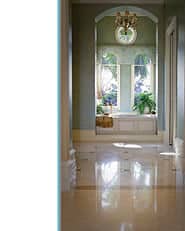 Visit our Caring for it page to download our free Stone and Tile care Guide and to see recommended care products.

Testimonials
...In two days, Scott Wilson refinished our floor to a beautiful, even, highly polished finish, including polishing out all previous…
-Bob and Donna Edmunds
Restored marble floor